Leadership comes in many styles and types. For Shane Feldman, a young entrepreneur and the founder and CEO of Count Me In, leadership is about two concepts: listening and then making choices that make an impact.
Feldman was the most recent guest speaker at a Siegfried Youth Leadership Program™ event, the fifth of its kind. During a lively presentation, he explained to students that no matter what they want to do or what they want to build, they have to learn to be present and listen to the people around them. This, he shared, was the first really important lesson he learned and it continues to propel him and his non-profit organization, a brand valued at $2.6 billion, to this day.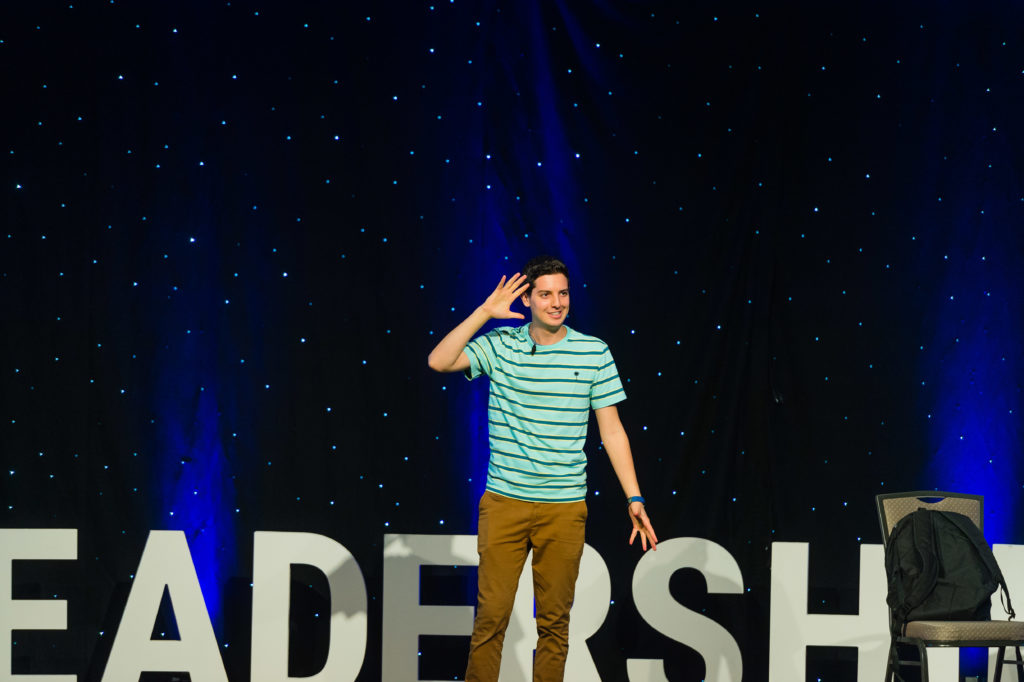 Rob Siegfried, the CEO and Founder of The Siegfried Group and of Siegfried Youth Leadership Program™ concurred, and added, "Being present and listening includes more than listening to questions and comments from others — it especially includes listening to yourself. We need to listen to our hearts, our souls, and our minds to gain clarity about who we really are and what we really want. Because when we do this type of reflective thinking to uncover our deepest desires, we find the energy we need to become better leaders."
The second lesson Feldman learned? "Leadership is about making choices that make an impact. They don't have to be world-changing ideas," he said. "Small choices help us make a difference. That's leadership. It's about the follow-through. What happens afterward."
Our lives and our leadership abilities are augmented with the choices that we make. It's one of the reasons Rob believes putting intention and attention on these choices is so important.
Helping students create opportunities to develop leadership skills
The Siegfried Group, LLP has spent the last three decades helping people become better leaders — both in their professional and their personal lives. In 2016, Rob expanded this reach and created an innovative initiative — Siegfried Youth Leadership Program™ — to help young people develop the leadership qualities they need to have a successful future.
"This program comes from a place of abundance," said Rob. "I've been in business a long time and I've learned firsthand what it takes to be a good leader — of myself and of other people. I wanted to bring this knowledge to a younger audience and get them thinking about these critical skills early and often. Exposing them to young entrepreneurs like Shane Feldman, who has such a joy and passion for serving others, could change the way they think about their life and the choices they make."
At the most recent Siegfried Youth Leadership Program™ event, more than 350 students congregated at the University of Delaware for a half-day program that focused on helping them start, or continue, their journey toward developing strong individual leadership skills. In addition to sessions led by Rob and Feldman, four students joined a panel discussion to talk about what they want their life to look like when they are 25 years old and what hurdles they would need to overcome to get there.
Future events
The next Siegfried Youth Leadership Program™ event will be on February 27, 2019 at the University of Delaware in Newark, DE.